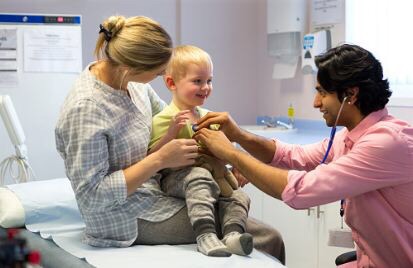 The aim of APPS Europe Junior Doctors' Wing is to support medical students both in the Europe and in Pakistan. Please become part of a dynamic, productive and supportive environment to advance lives and healthcare.
Medical Education: As British junior doctors, we have a great privilege of being taught by people at the forefront of their profession. The curriculum and teaching we get equips us with the relevant skills knowledge and attributes as defined in the charter of "tomorrows doctors". As such we are expected to be leaders of the medical profession in the future. We strongly desire to bring together medics of Pakistani origin and exchange our experience and understanding of Medicine. Students from different backgrounds bring a unique diversity and flair when united under one flag for common purpose.
Career development: The post graduate training has been evolving continuously for the past few years and we aim to keep our peers updated with the developments to include the requirements of the foundation training programme, core run through surgical and medical training.
Research and Collaboration: We hope to be able to organise national medical conferences where we can present our research in the form of audits, clinical case reports or laboratory based projects. This would allow exchange of knowledge within a wider community of Pakistani Medical students from across the country.
Promoting education and development in local communities: We represent not only a great profession, but also our identity as a Pakistani as well a role model for wider Pakistani communities in the country. We aim to educate the people on the themes of Healthy living, Risk factors of common diseases of prevalent in particular areas, mental health, Sexual health, Domestic violence and Woman's health.
Development and promotion of health in Pakistan: We aim to set up a platform where medical students can come together and organise charity fundraisers, awareness sessions and social events. We believe such work is a very rewarding experience for the volunteers and the outcomes can have lasting impact on bringing a change in the society. With the help of APPS Europe networking between Pakistani and Europe hospitals can be a wonderful opportunity for students to isolate an area of problem, undertake research and produce well informed findings which can be used to improve the healthcare.
In Conclusion: The aim of APPS Europe is to promote quality, virtue and excellence in healthcare, society and advancing lives. This has to be based on highest levels of professional demeanour without any discrimination on grounds of race, culture or religion. As junior doctors we have enthusiasm, drive and ability to contribute and the best thing the youth can offer is their time and dedication. We believe we as the youth represent not only the medical profession but the wider society we are part of. With dedication and determination we can develop the most appropriate skills, knowledge and personal attributes and materialise high quality of healthcare delivery.